Note: If you are planning to Delete a wallet and restore it again please make sure you have your recovery phrase (12-word for Byron wallets or 24-word for Shelley wallets) before you delete the wallet otherwise you will lose all your ada.
You can verify your recovery phrase before you delete it.
Restore a Daedalus wallet
The restore process may take an hour or two depending on your machine and internet connection.
Click on the wallet icon on the top left if you do not see Add wallet on the bottom left.
Click on Add wallet
Now click on Restore
Select your wallet type and continue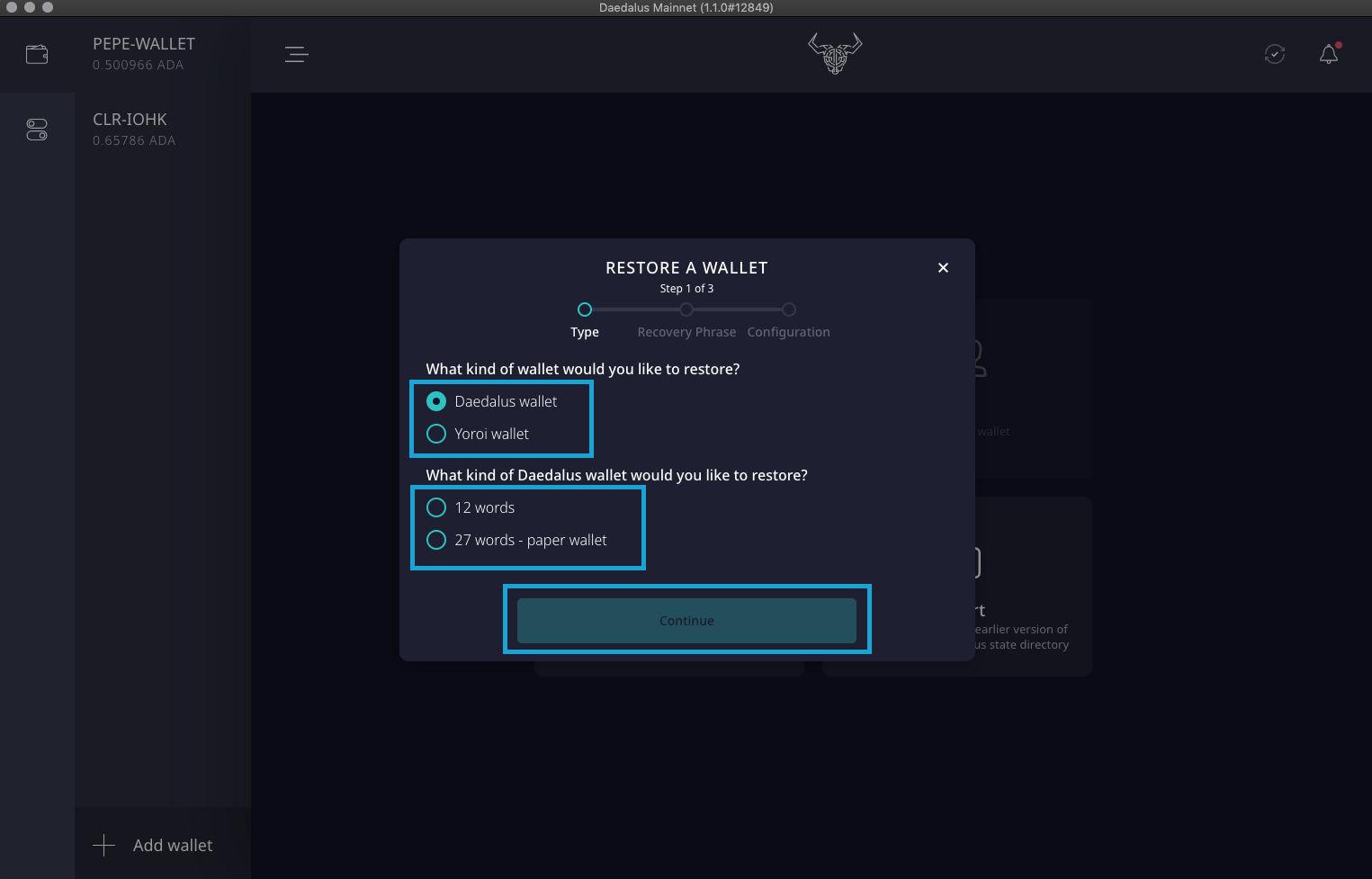 Enter the Wallet name and the 12-word Daedalus wallet recovery phrase. If you have trouble entering your recovery phrase please check here for help.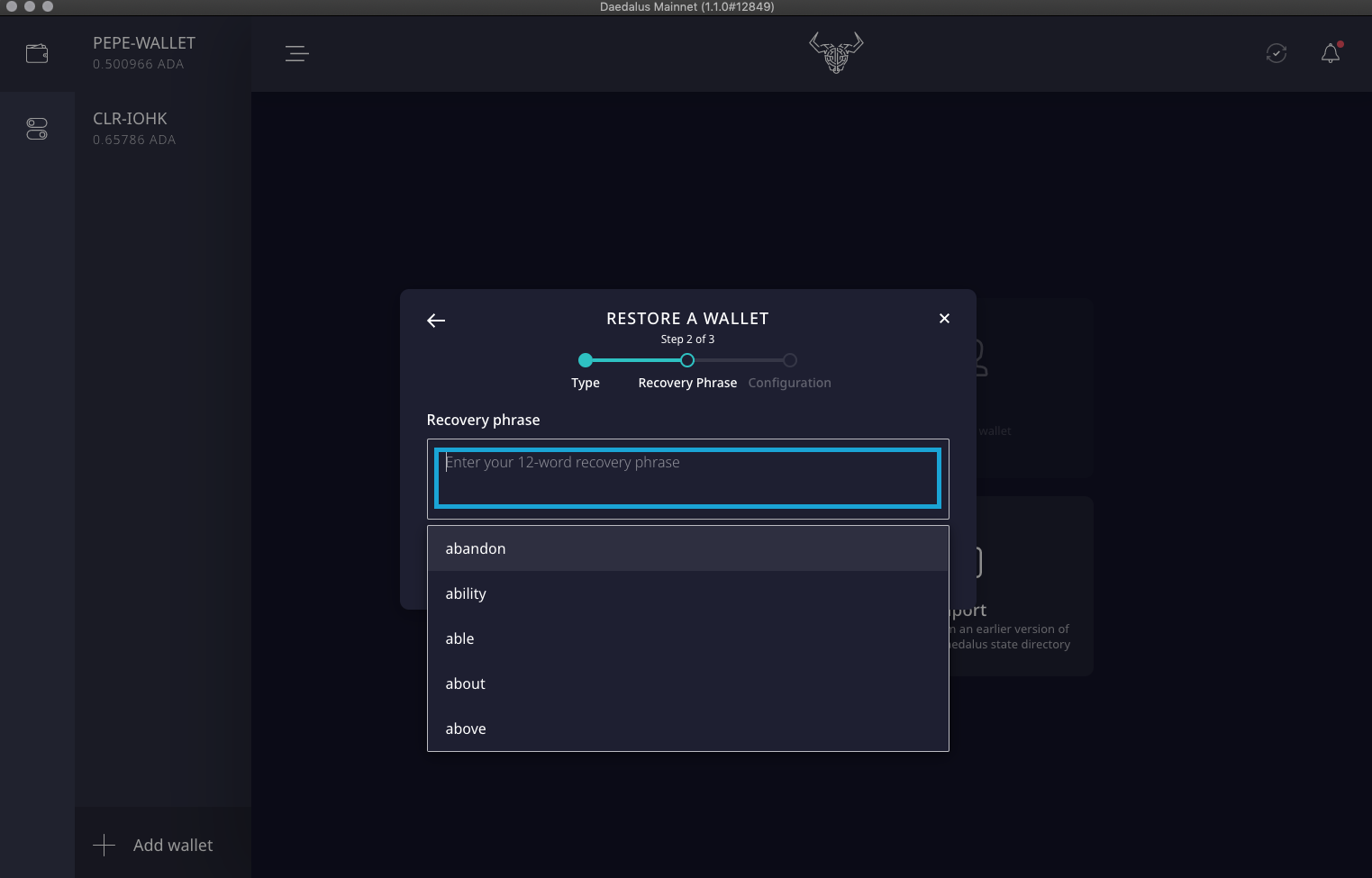 Name your wallet and set your Spending password.
Wait for your wallet to Synchronize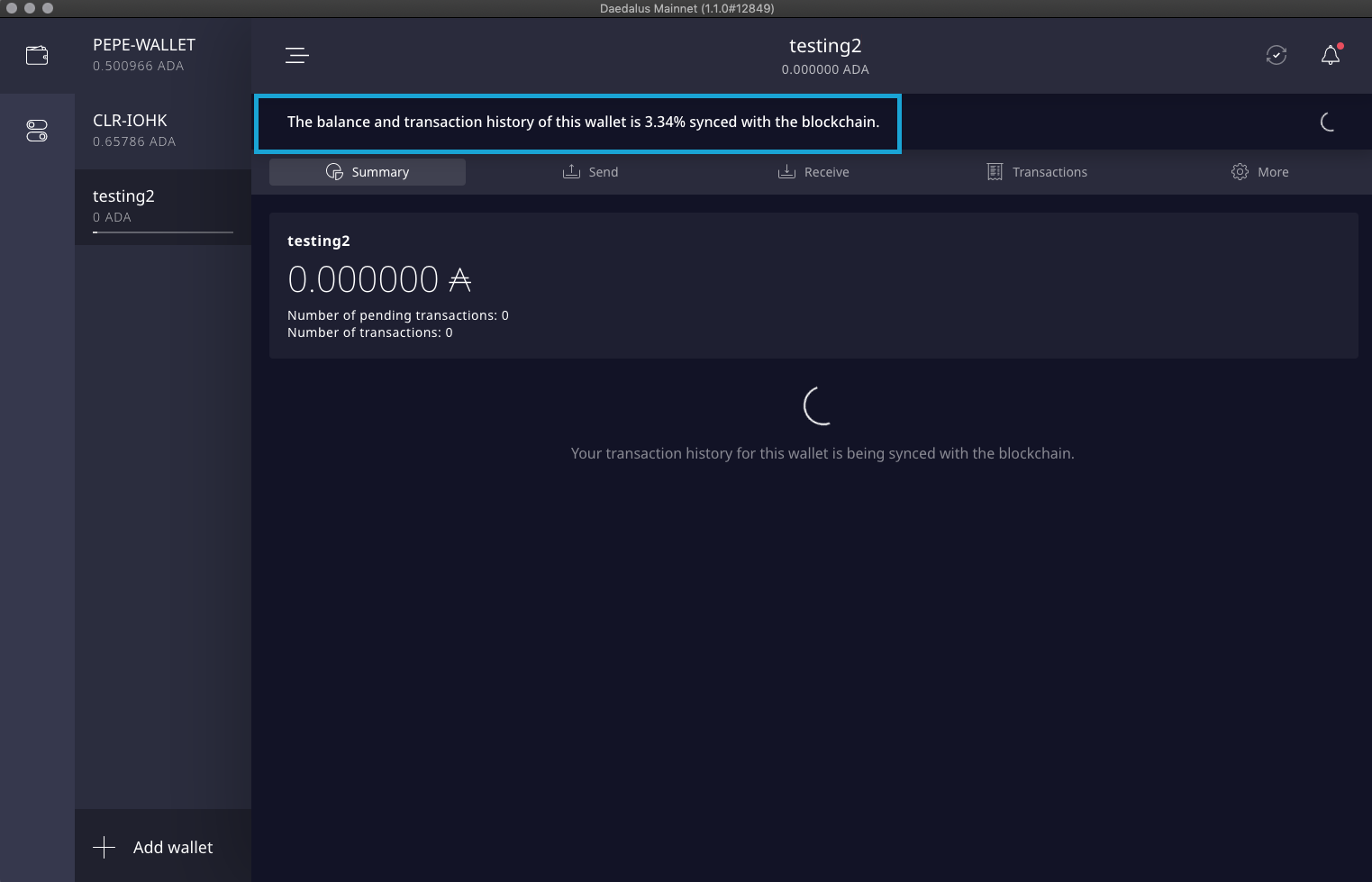 You will se your balance once the wallet is fully synced.