WARNING
Before you delete a wallet, always make sure that you have your 12-word or 24-word Daedalus wallet recovery phrase. If you don't have it you will loose access to your funds. See Verification of the wallet recovery phrase
1. Select the wallet you want to delete. For example MyWallet1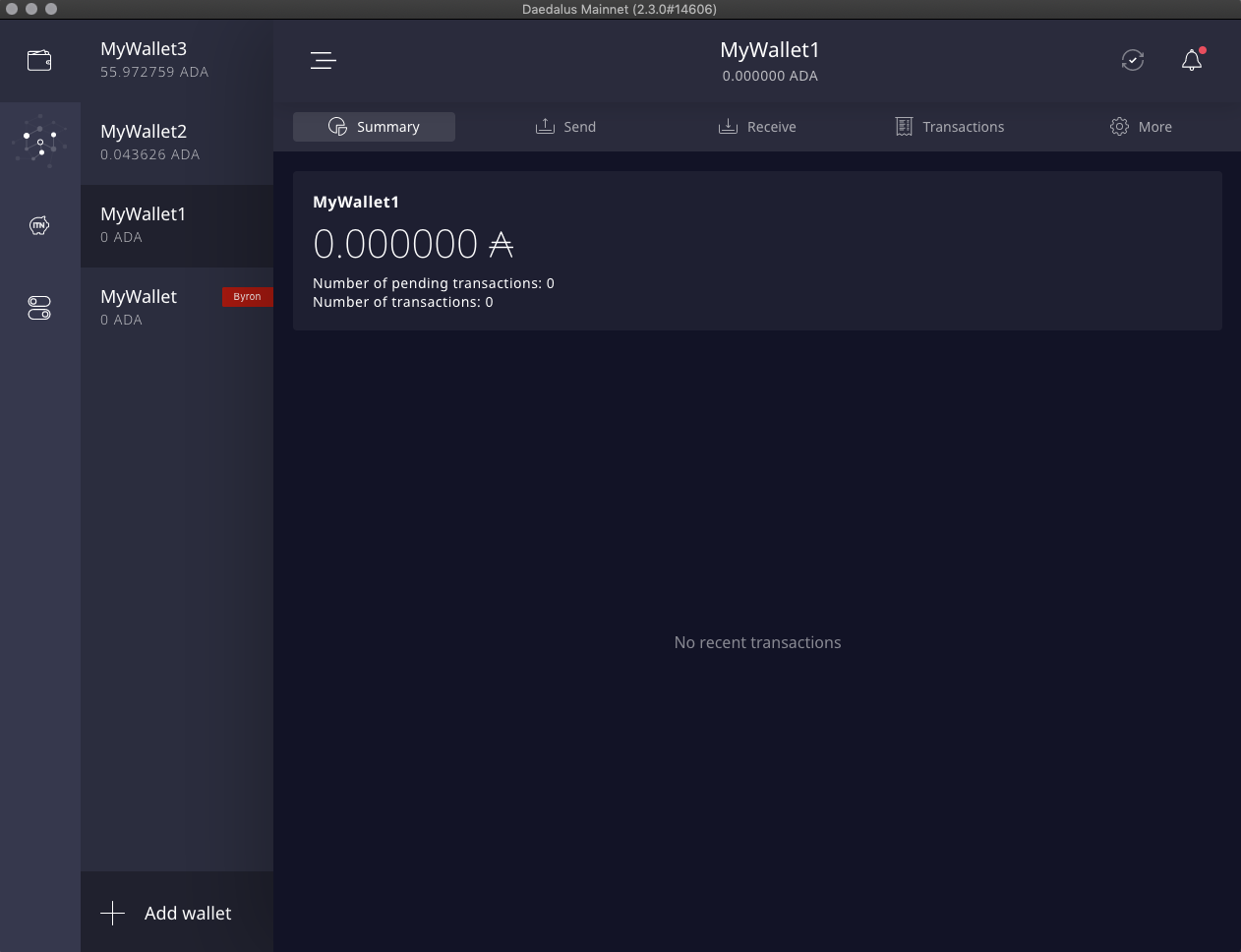 2. Go to the <More> tab of the wallet (top right) and click on settings
3. Click on Delete wallet
4. A pop-up window will inform you that the only way to regain access to that wallet is to restore it with the wallet recovery phrase. Tick the box,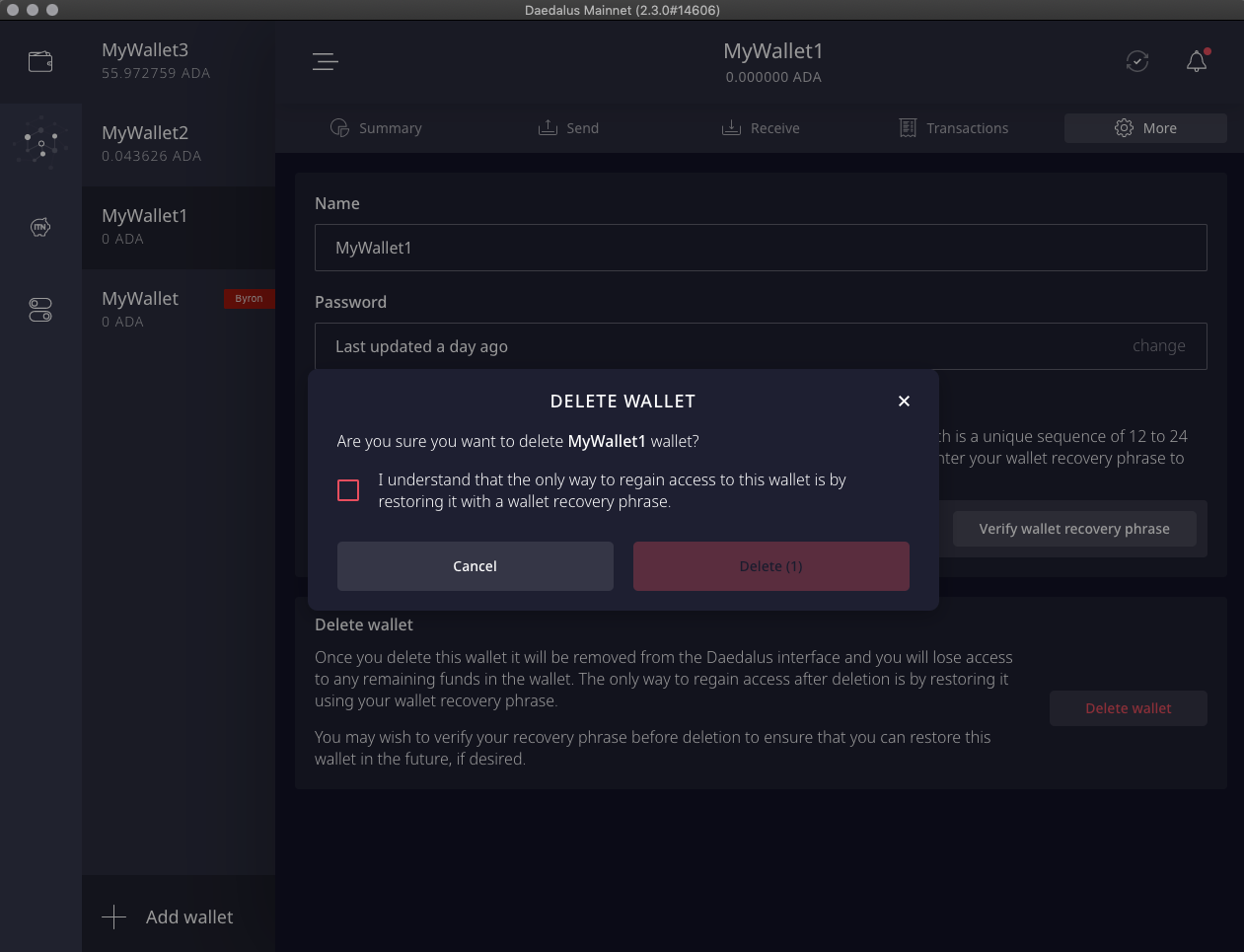 5. To confirm, type the wallet's name and click on delete.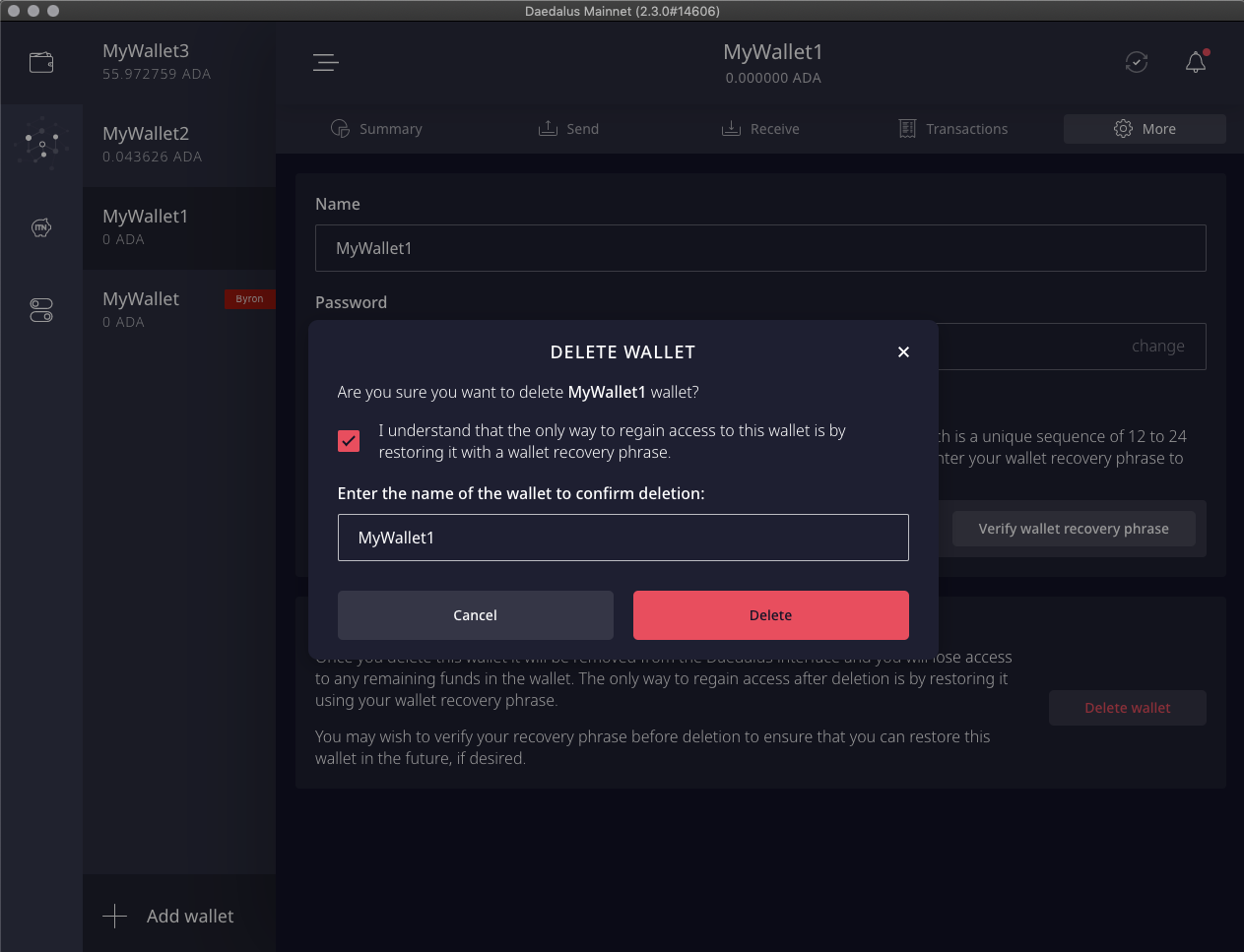 For feedback or support, please be sure to submit a ticket to the IOHK support team from the Help menu in Daedalus, or by using the submit a request form.