Problem
In earlier versions of Daedalus (before 0.13.1), users who were unable to sync did not get an automatic Daedalus update notification whenever a new version of Daedalus was available. This is an example of an automatic update notification:
Cause 
Before Daedalus 0.13.1, the application did not inform users that a new version of the software was available until after blockchain syncing was complete. For users who were unable to sync because of their older incompatible versions this meant that they were never suggested to update to a new version via Daedalus application.
Solution
The Daedalus 0.13.1 release resolves the problem: it checks for newer versions of the software and provides instructions for updating Daedalus prior to blockchain sync, as in the example shown below.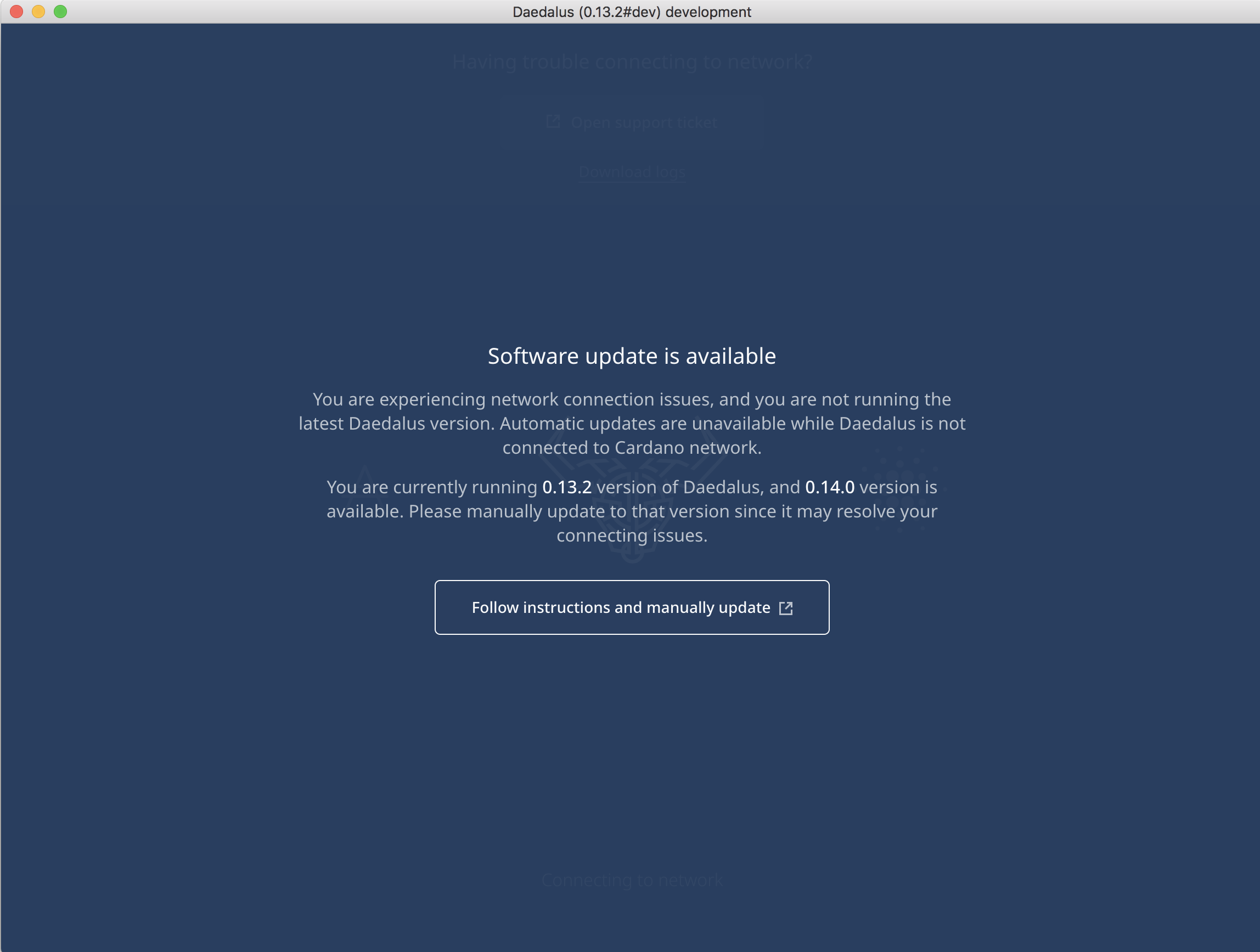 You can find the latest release of Daedalus wallet on the https://daedaluswallet.io/#download site. 
See also Manual installation
Release 
Cardano 1.5.1: Daedalus 0.13.1 with Cardano SL 3.0.1 - Release Notes