Daedalus Wallet Editions: Daedalus Rewards Wallet
Navigation
How to navigate to this feature using the menu
None​
How to navigate to this feature using the user interface
If there is a transaction pending in the transaction history, then you will see something like the following message within the user interface of Daedalus: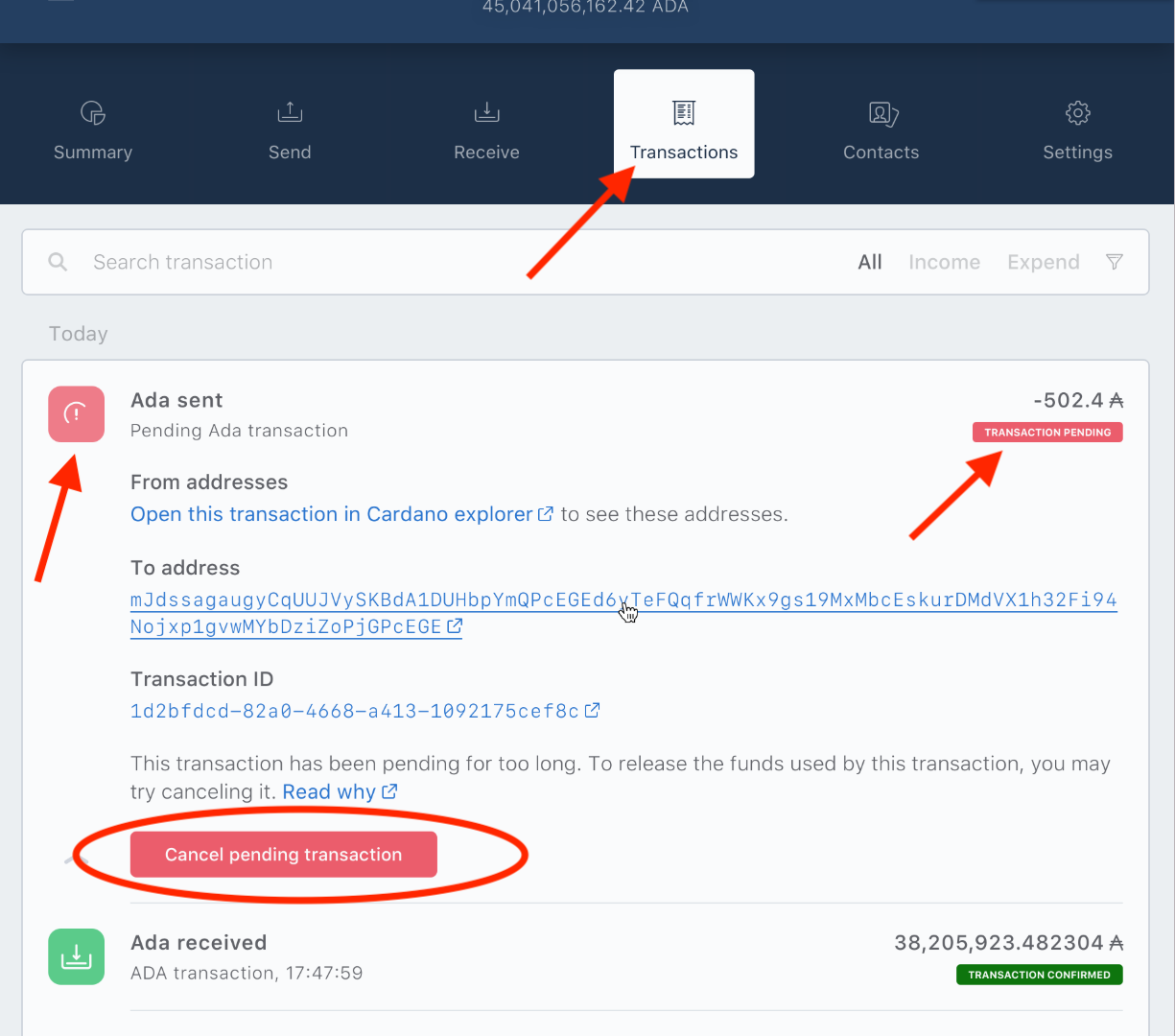 When a transaction is pending, you will see a Cancel pending transaction button, as outlined above.
Feature Description
When a transaction takes too long to validate on the blockchain (more than 10 slots), it shows with a pending status in the Daedalus wallet. While in a pending status your ada is not available to you, so in this case you may decide to cancel the transaction to retrieve your ada. However, this should not be a common occurrence.
Once you cancel the transaction the ada should become available to you in your Daedalus Rewards wallet again. Note that it is possible that after you cancel the transaction, it may still be included in a block and therefore may not be cancelled.
Release
This feature was added in [Daedalus Incentivized Testnet v1 Rewards v2.0.1-ITN1 - Release Notes ]