Editions: All
We encourage all users to submit a feature request through our support portal if there is a feature you would like to have in Daedalus. There are a few different methods you can use to submit a feature request. The easiest way is directly through the Daedalus interface.
Navigation
How to navigate to this feature using the Menu
One method for submitting a feature request is to open Daedalus and in Help menu, navigate to Feature Requests.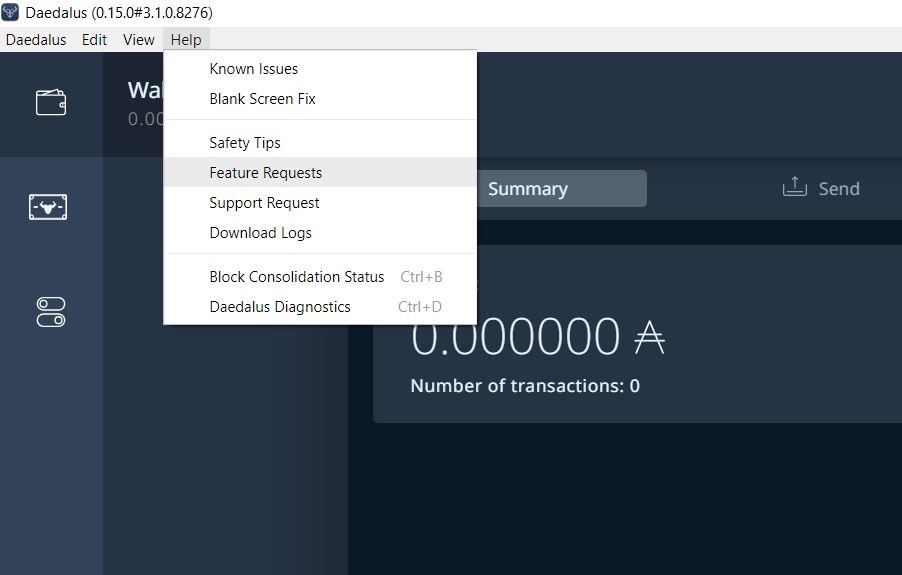 Feature Description
Voting for Feature Requests
In our support portal, you can also view features submitted by other Daedalus users. We encourage our users to have a look at these requests, and use the Yes and No buttons at the bottom of the request to vote for them.
Each feature request is carefully reviewed and prioritized by our team based on a number of criteria. Voting for feature requests in our support portal will help our team prioritize new features to continue to deliver an exceptional Daedalus experience.