Daedalus 4.2.0 release notes
Release date: 08 July 2021
The Daedalus 4.2.0 release brings Ledger and Trezor hardware wallet support for Project Catalyst voting registration, improves native token functionality, and enables the export of a wallet's multi-signature public key.
New features
Native token improvements
The presentation of native tokens on the wallet 'Summary' screen has been improved for easier management of large collections of tokens. Native tokens are now displayed in a list with expandable details for each token. A new search function now makes finding specific native tokens easier.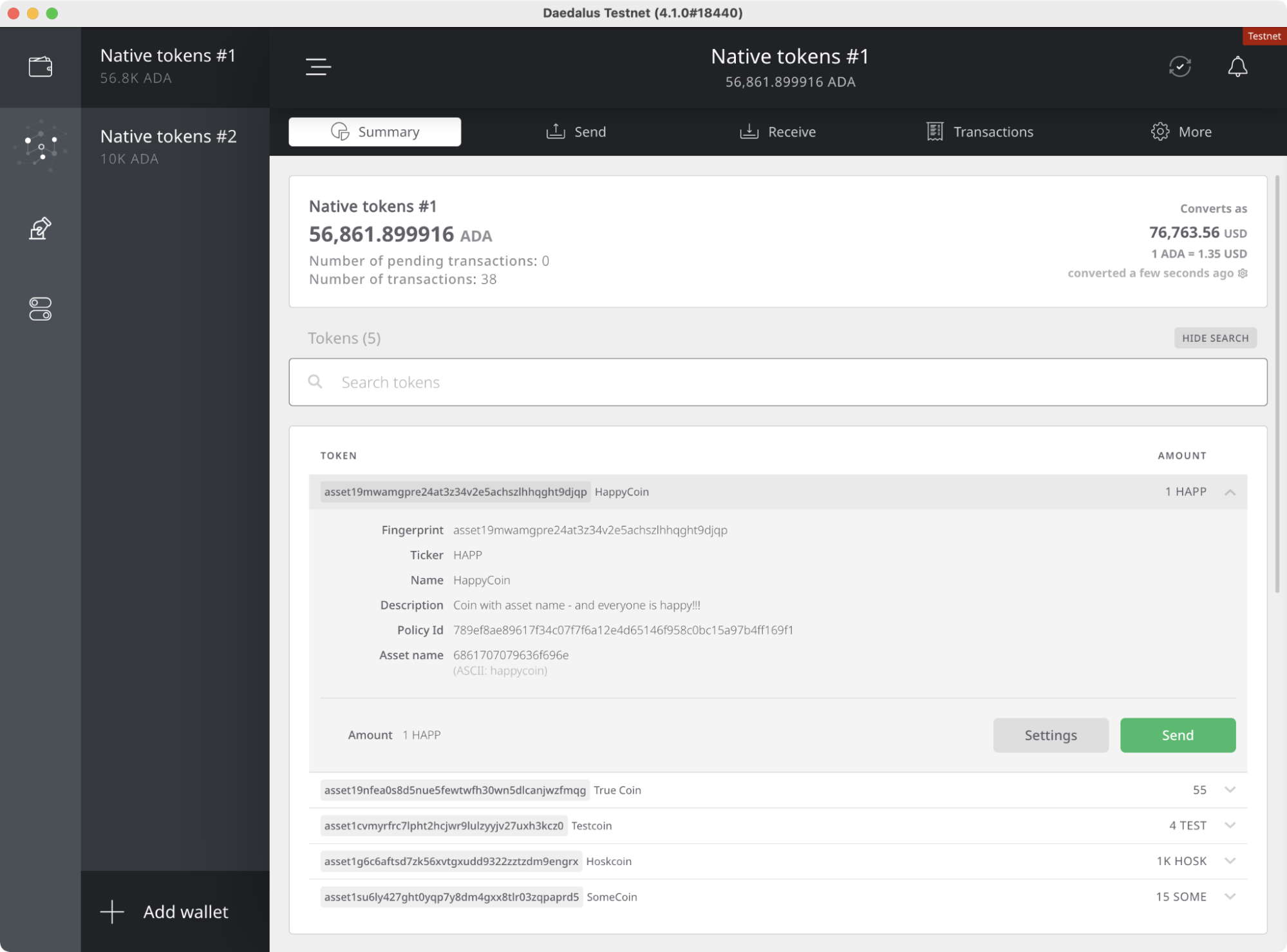 Hardware wallet support for voting registration
Project Catalyst voting registration has been enhanced to include hardware wallet support. Ledger Nano X, Ledger Nano S, and Trezor Model T hardware wallets are now supported.
Wallet multi-signature public key
New functionality added to the wallet settings enables viewing the wallet multi-signature public keys used for shared wallets and multi-party transactions. These are extended public keys derived on the M/1854'/1815'/0' path.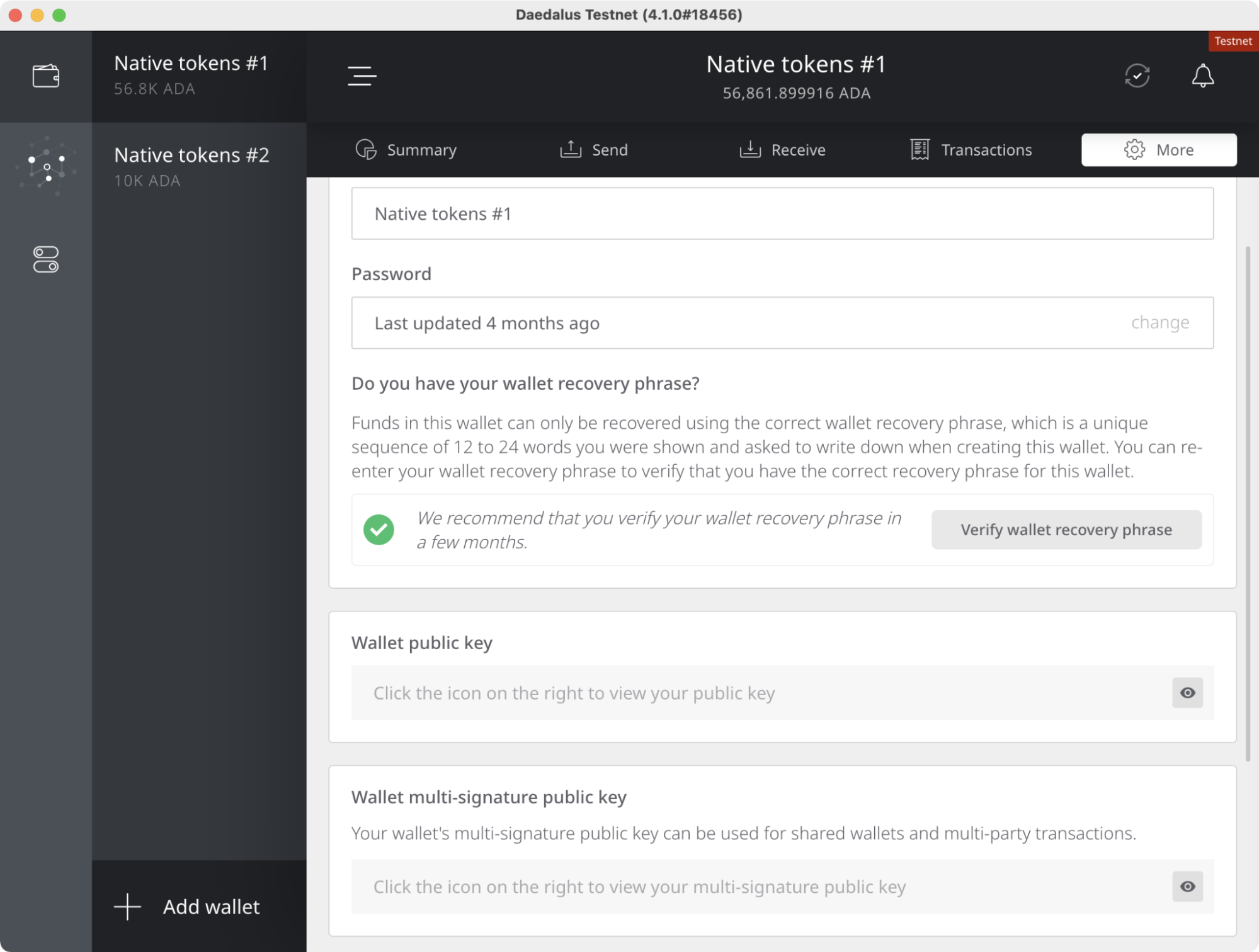 Fixed issues
Sharing addresses
The issue of not being able to add notes when sharing receiving addresses as a PDF document has been resolved.
Sending native tokens using Trezor hardware wallets
The issue of failures when sending multiple native tokens using Trezor hardware wallets (when multiple native tokens with the same Policy ID were sent) has been resolved.