Daedalus 4.9.0-FC1 release notes
Release date: 11 February 2022
This Daedalus Flight release brings improvements to the Send screen, which now automatically updates the minimum ada required for a transaction, and includes a new dialog for the selection of tokens to be sent. In addition, delegated stake pools are now displayed in the Stake pools list view.
The wallets menu has been updated to include search and sort features. This release also brings several other user interface adjustments.
A Windows 11 issue that prevented checking the disk space has also been fixed. The Daedalus Team screen has been updated and the Daedalus codebase was migrated to Typescript.
New features
Send screen - minimum Ada
required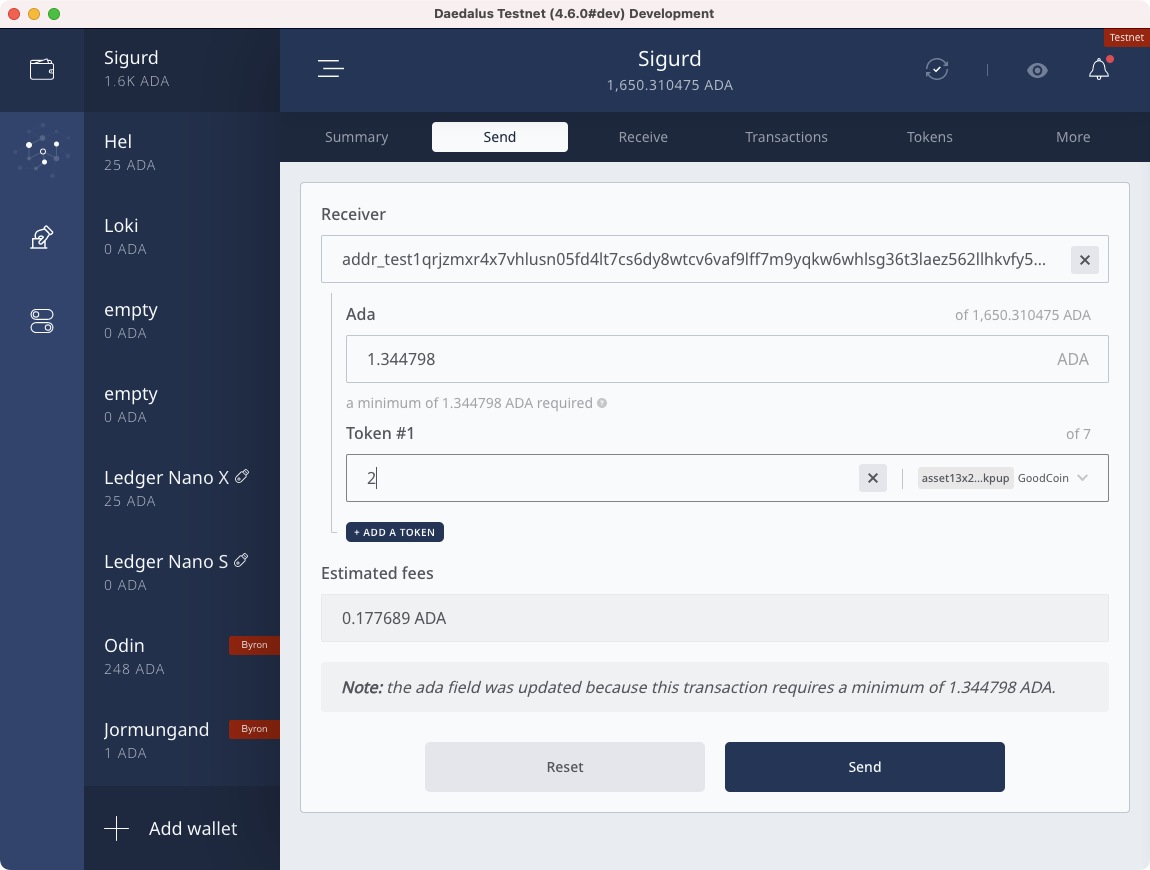 Currently, when creating a new transaction, the Ada field needs to be manually updated when the minimum amount changes. With this improvement, the value is now increased automatically - with a note at the bottom of the screen - and in case the user enters a lower value, a button will be displayed prompting an update to the input field.
New Token picker dialog
A new dialog enables easy selection of tokens. It is possible to select the first 30 tokens, filter by favorites, and search the tokens list.
Current delegation in the Stake Pools list view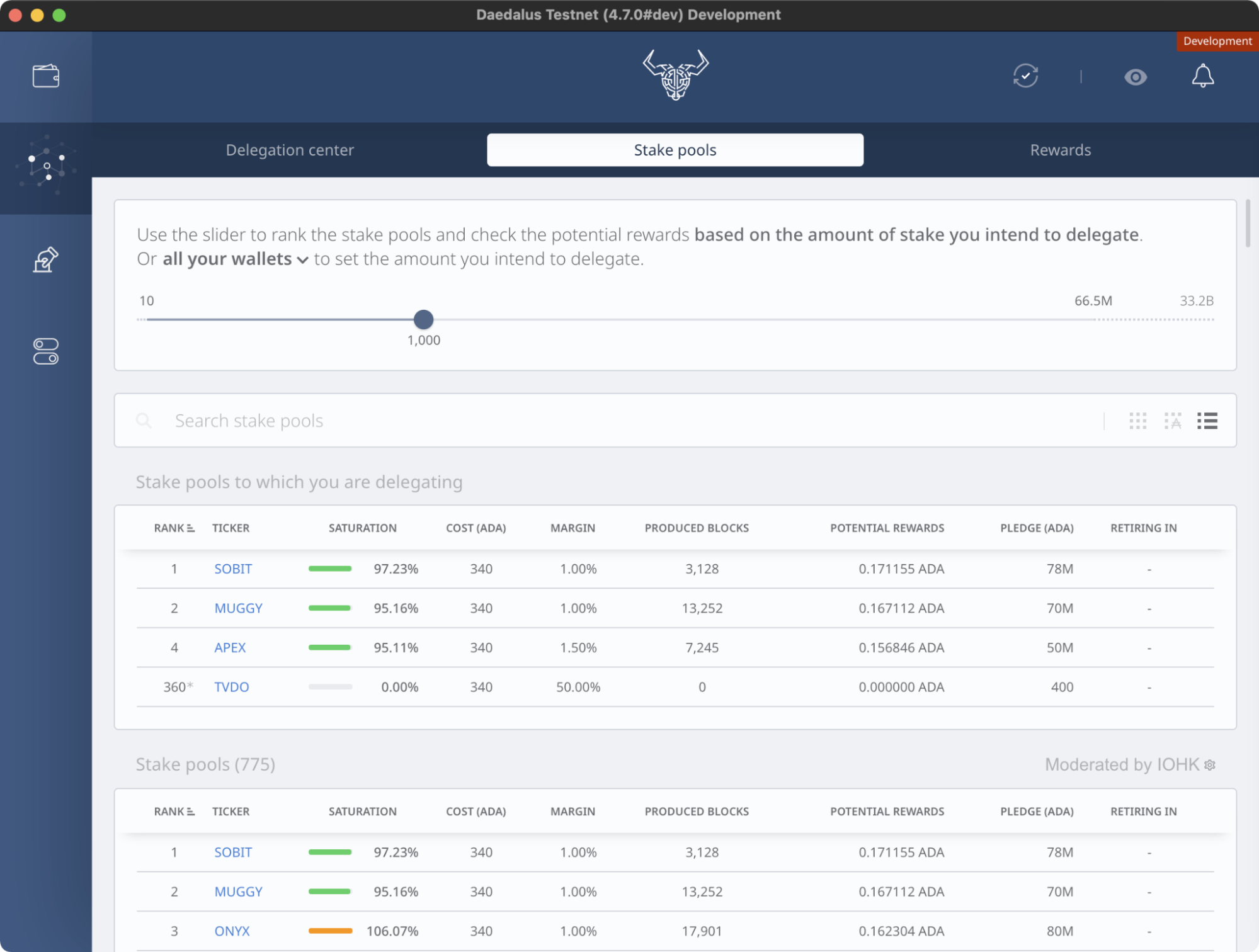 Unlike the grid view, the Stake pools list view did not show the stake pools to which you are delegating. The screen has been updated and the stake pools used for delegation are now listed at the top.
Wallets Menu search and sorting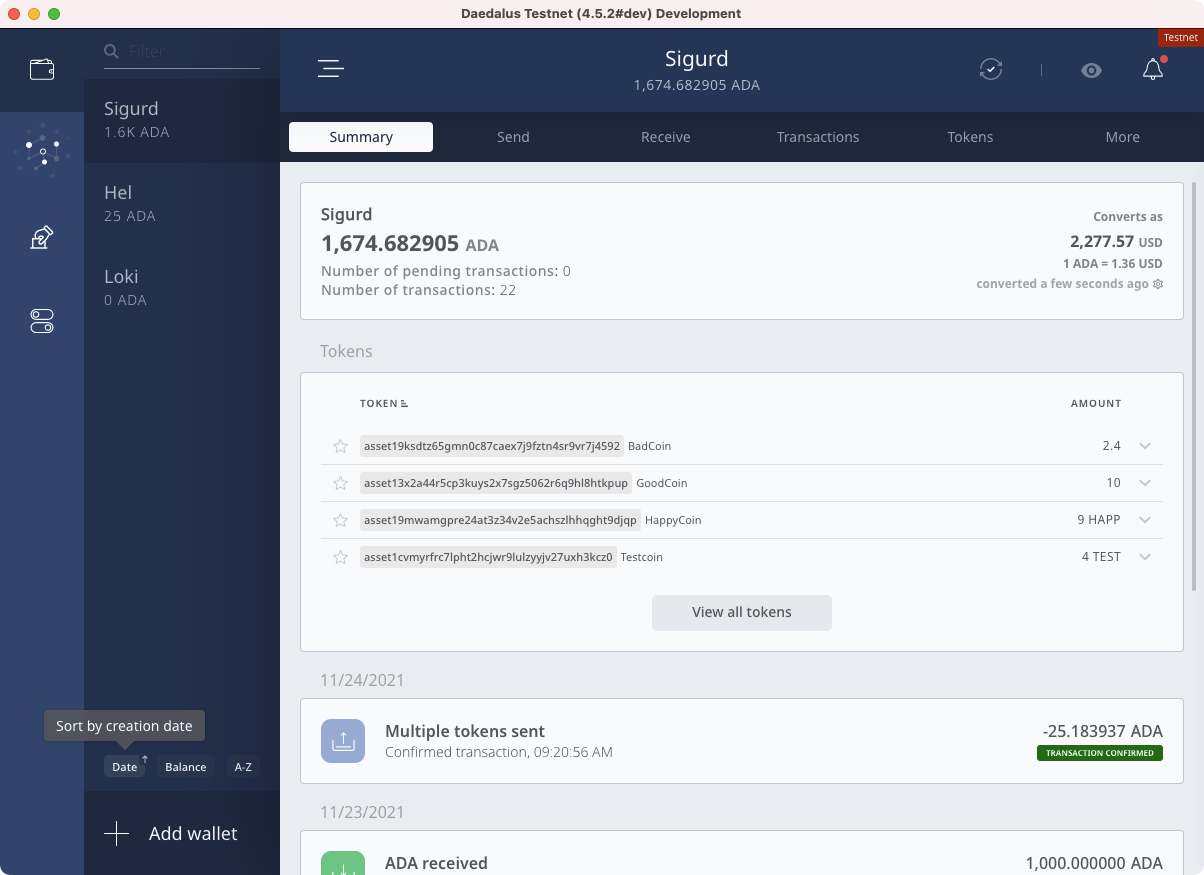 The Wallets menu has been updated to include the ability to search wallets and sort them alphabetically, by creation date, or ada balance.