Daedalus 4.9.0 release notes
Release date: 03 March 2022
Daedalus 4.9.0 improves feedback on the node syncing stages, updates the Send screen, the Stake Pools list view, and the wallets menu.
The sync screen now displays detailed information about all the node syncing stages.
The Send screen automatically updates the minimum ada required to process a transaction and includes a new dialog for selecting tokens.
The delegated stake pools are now displayed in the Stake Pools list view.
The wallets menu now includes search and sort features.
This release also brings several other user interface improvements, including:
A Windows 11 issue that prevented checking the disk space has been fixed.

The Daedalus Team screen has been updated and the Daedalus codebase has been migrated to Typescript.
New features
Detailed syncing screen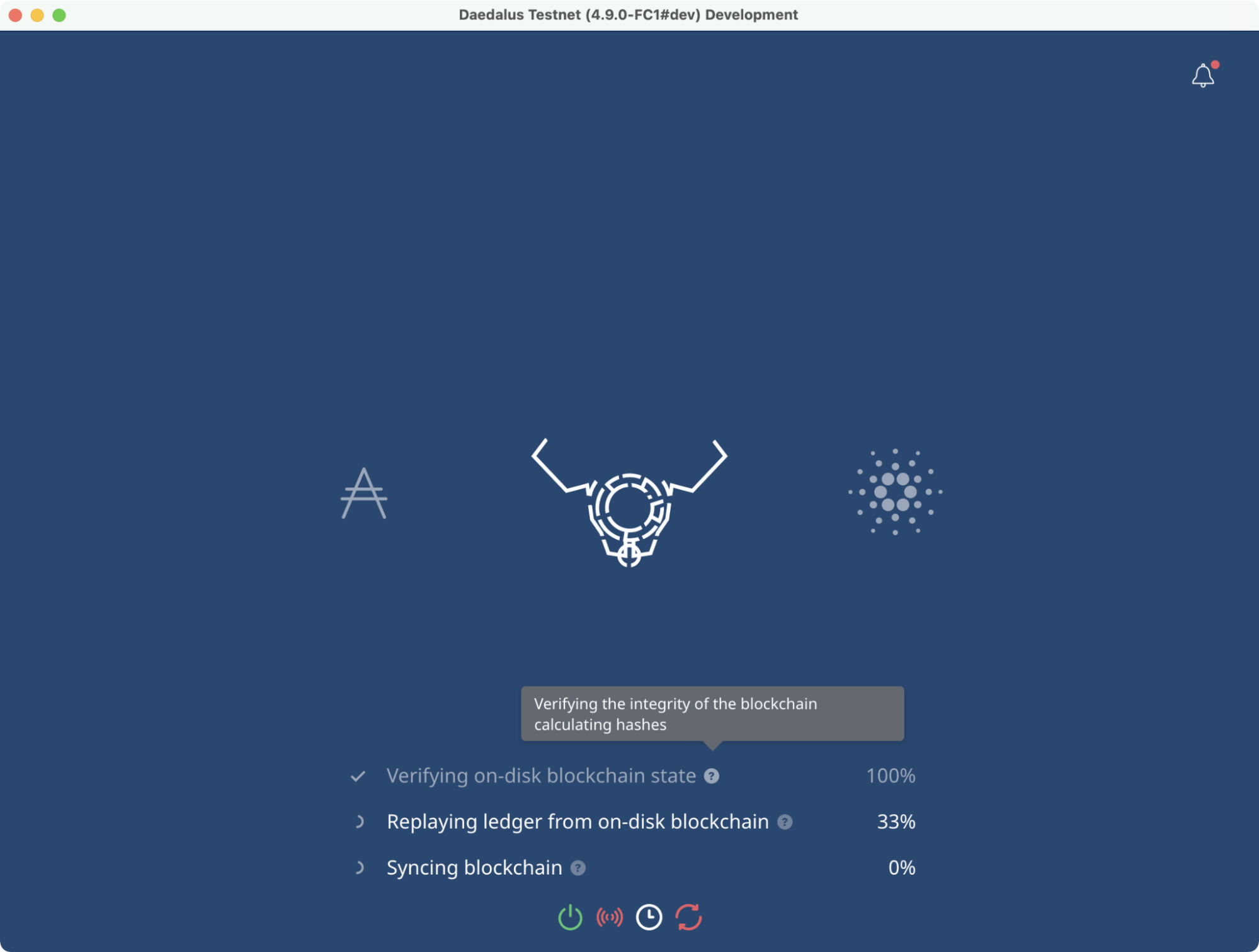 The previous version of Daedalus introduced a more detailed view of the node syncing stages. However, as the screen only displayed one stage at a time, it gave the impression that the syncing progress reverted to zero. The screen has now been updated to display all stages, making it easier to track the syncing progress.
Send screen - minimum Ada required
Currently, when creating a new transaction, the ada field needs to be manually updated when the minimum amount changes. Now, the value increases automatically and a note is displayed at the bottom of the screen. If the user enters a lower value, a button will appear prompting an update to the input field.
New Token picker dialog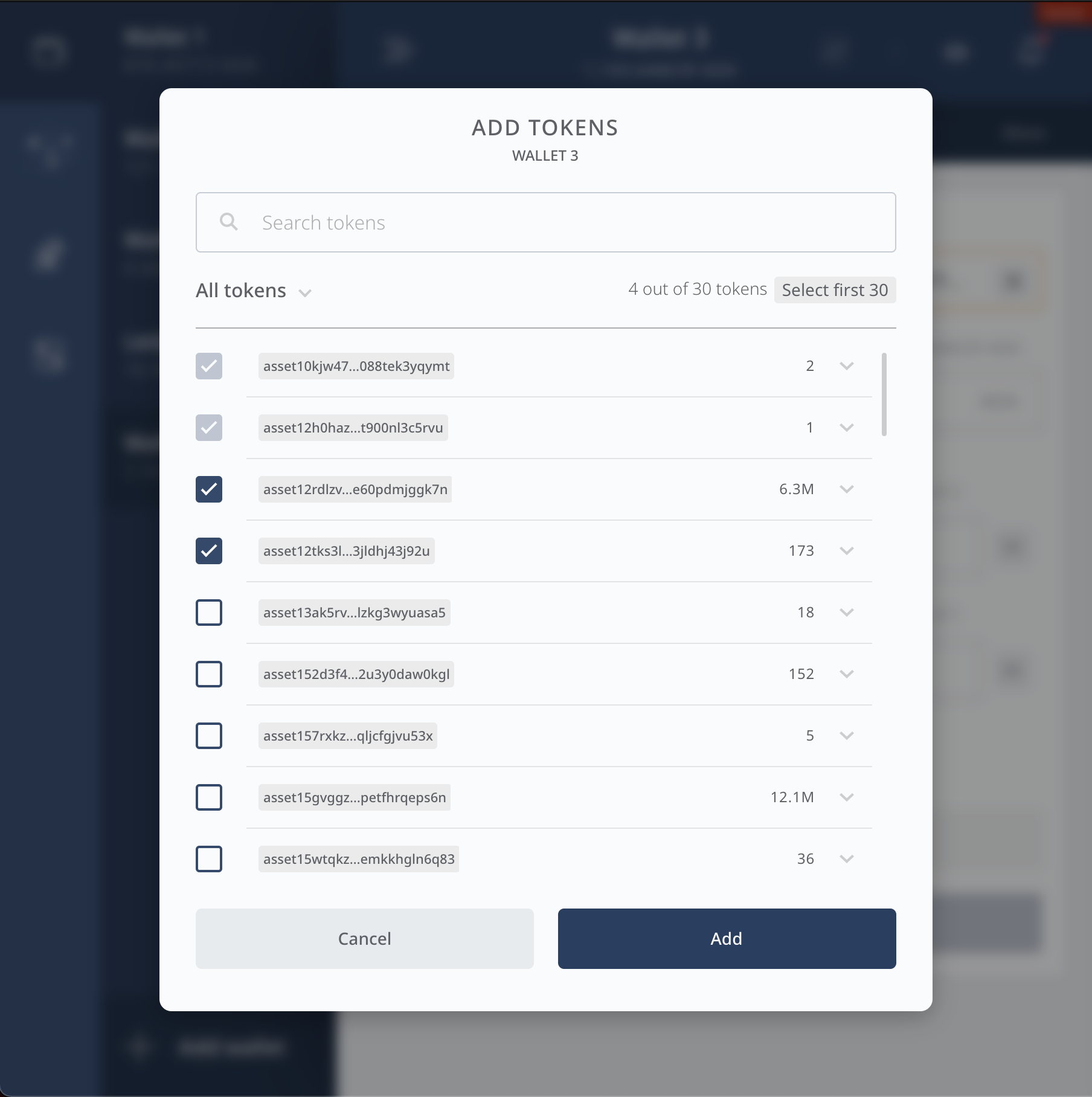 A new dialog enables easy selection of tokens. It is possible to select the first 30 tokens, filter by favorites, and search the tokens list.
Current delegation in the Stake Pools list view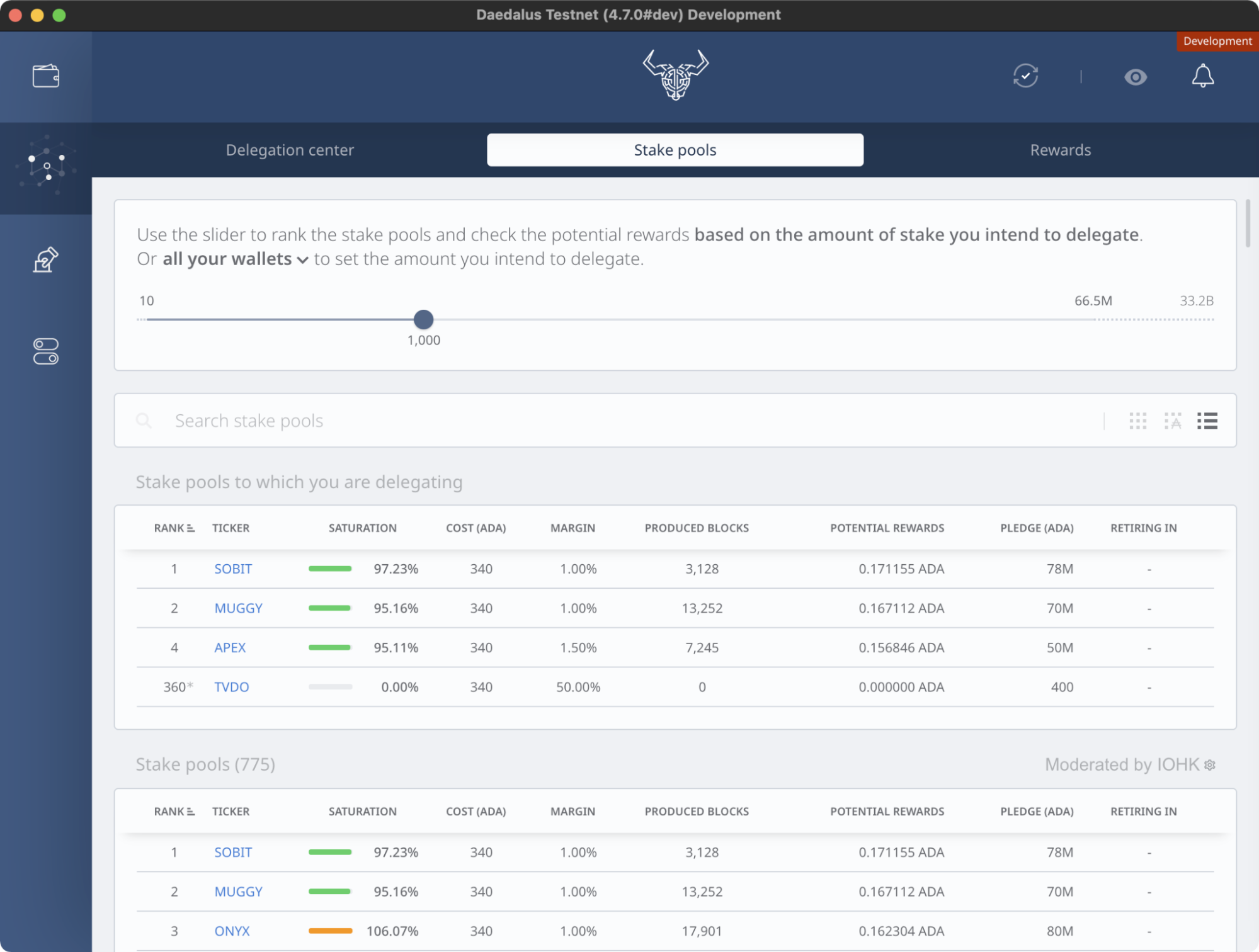 Unlike the grid view, the Stake pools list view did not show the stake pools to which you are delegating. The screen has been updated and the stake pools used for delegation are now listed at the top.
Wallets menu search and sorting
The wallets menu has been updated to include the ability to search wallets and sort them alphabetically, by creation date, or balance.