If you participated in the Incentivized Testnet (ITN) and earned rewards by running a stake pool or delegating your stake, you can now redeem your rewards as ada on the Cardano mainnet.
Daedalus 2.2.0 has a "Redeem Incentivized Testnet rewards" feature which allows the redemption of ITN rewards to a Shelley wallet.
To redeem your ITN rewards in Daedalus 2.2.0, you must have the following:
The 15-word ITN wallet recovery phrase (from the Daedalus Rewards wallet that contains the rewards.)

A Shelley wallet with enough funds to pay the transaction fees.
Note:
You can not redeem your ada if you lost your 15-word ITN wallet recovery phrase, even you can access to your rewards balance from your ITN wallet.

You can only redeem your ITN rewards balance here. Please restore your original balance from your mainnet wallet recovery phrase from Restore button.
How to redeem ITN rewards
In Daedalus 2.2.0, enter the wallet recovery phrase for the ITN wallet in which you used to earn rewards.
After entering your wallet recovery phrase, select which wallet you want to redeem rewards to. Please note, this wallet must be a Shelley mainnet wallet with enough funds to pay the transaction fees.
Next, enter your wallet spending password, and click "Confirm rewards redemption."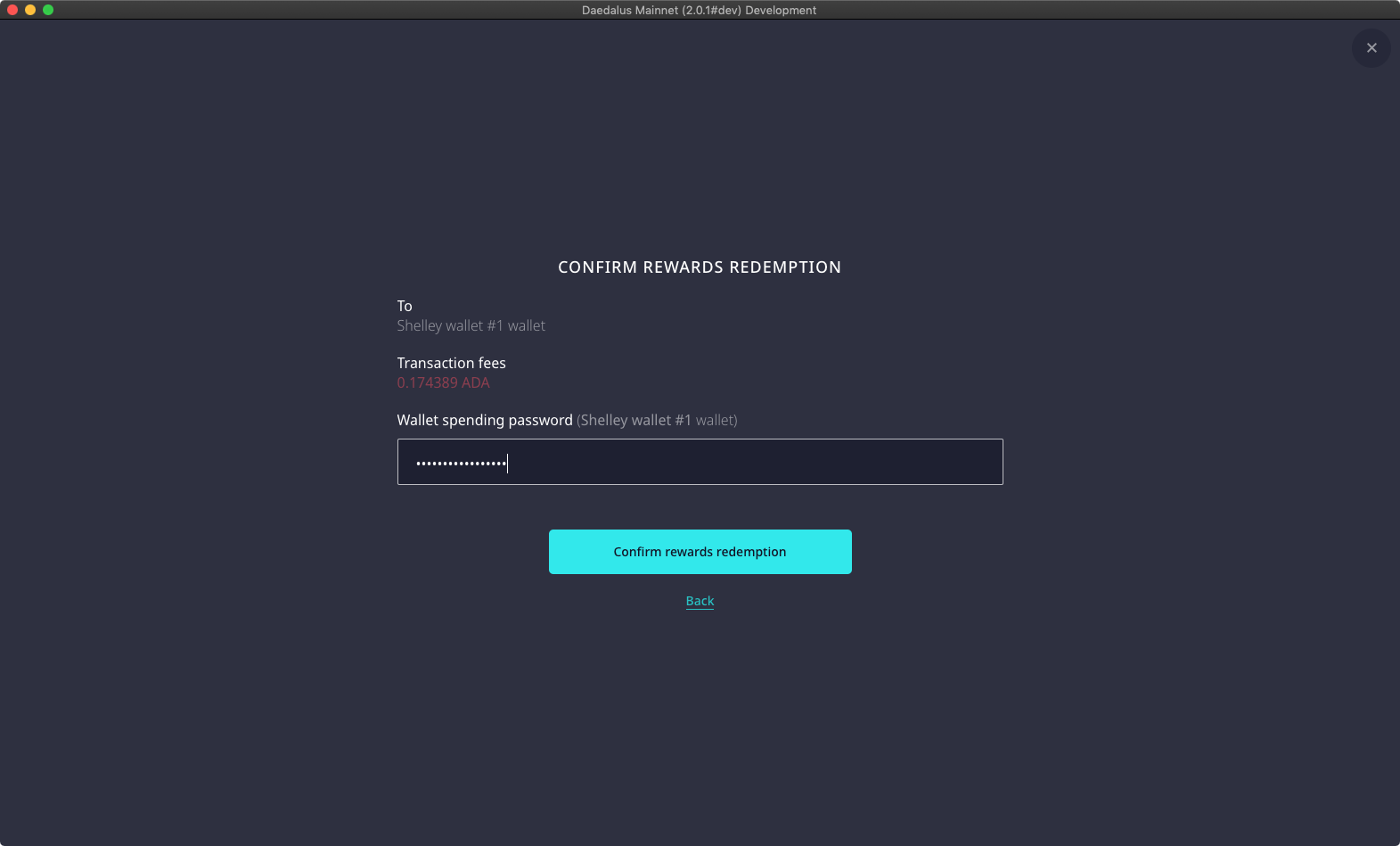 You will then see a message confirming your redemption, similar to the one below.
For assistance, please submit a ticket to the IOHK support team from the Help menu in Daedalus, or by using the submit a request form.