Daedalus 3.1.0 release notes
Release date: 05 January 2021
Daedalus 3.1.0 delivers support for the upcoming 'Cardano app for Ledger' hardware device functionality and is required for continued use of Daedalus with Ledger hardware devices . This is to support users who upgrade their Cardano app on their Ledger hardware wallet device. This release also enables searching for stake pools by stake pool IDs and the display of stake pool IDs in the Delegation wizard.
New features
Stake pool IDs
Daedalus now supports searching for stake pools by stake pool IDs. The stake pool ID is in Bech32 format, which can be recognized by the 'pool' prefix.
The stake pool ID is now displayed in the Delegation wizard for additional verification purposes, so that you can ensure you are delegating to the correct stake pool by cross-checking it with your stake pool operator (usually displayed on their website or social profile).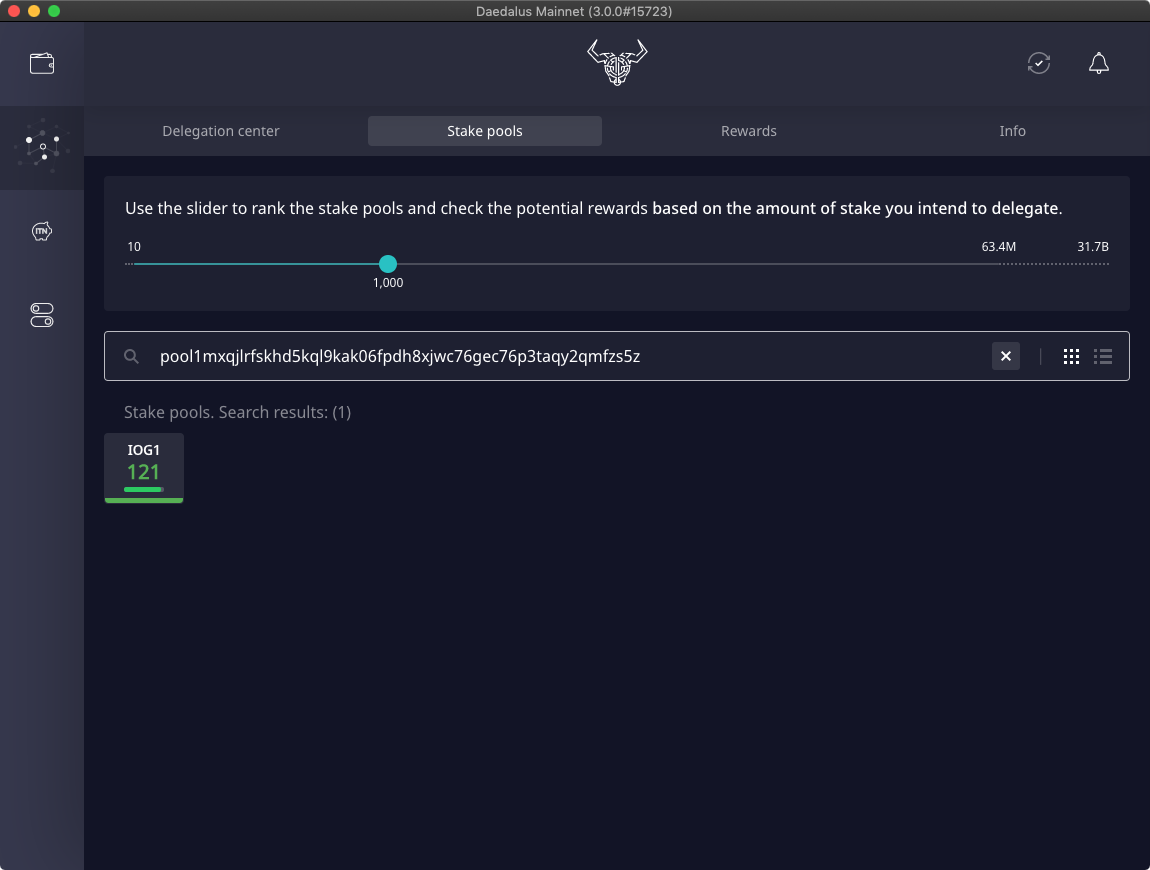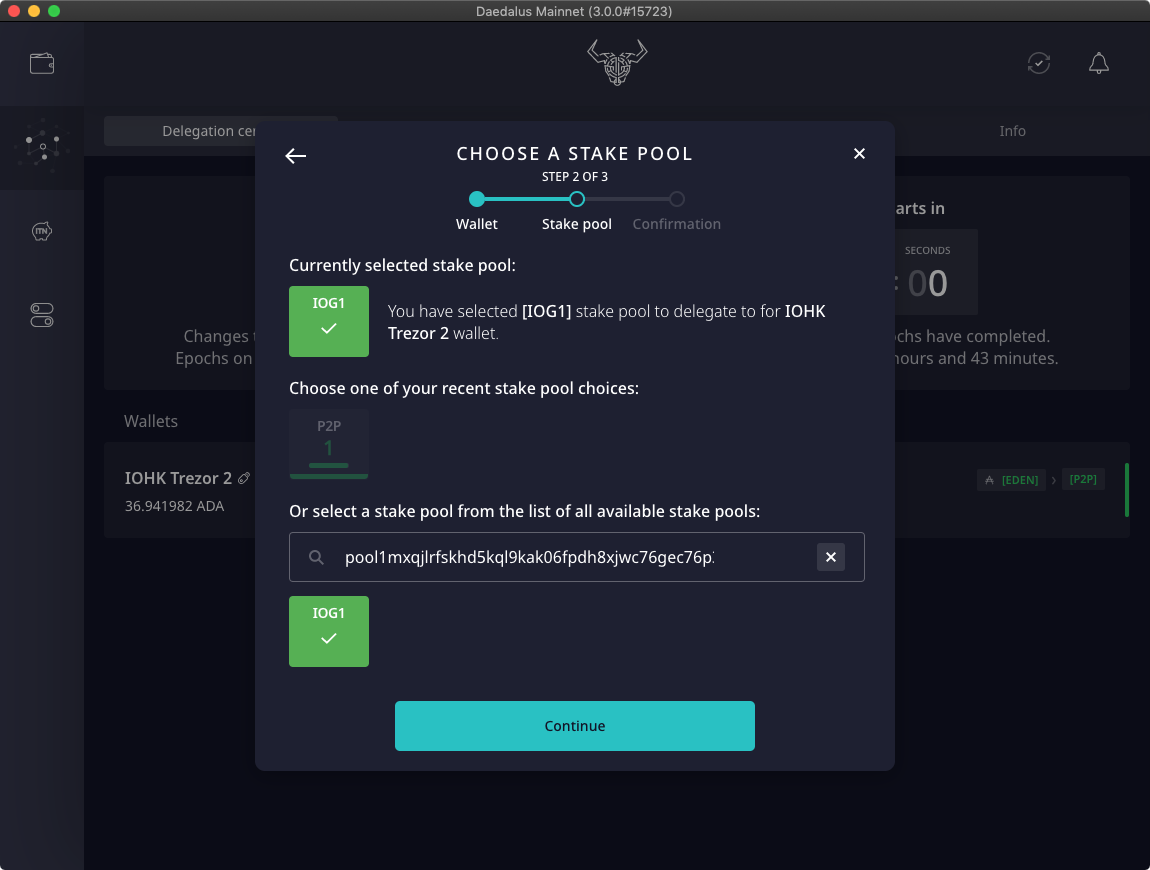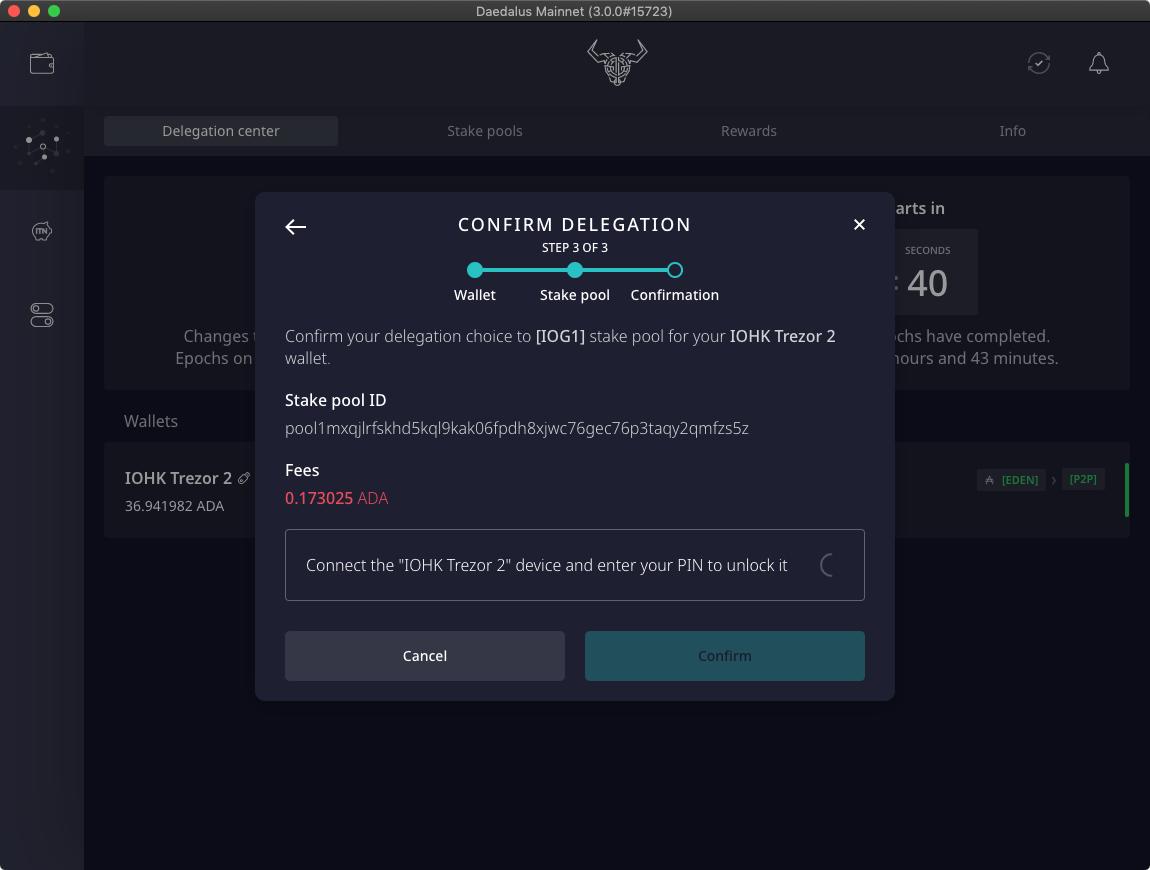 Support for the upcoming Ledger hardware wallet Cardano app
The team at Ledger will soon release a new Cardano app for their Ledger Nano S and Ledger Nano X hardware wallets. This new application is not compatible with the Ledger integration currently in use with Daedalus, so to resolve this incompatibility, this Daedalus release updates the integration points to support the new Cardano Ledger app. An upgrade of the Cardano Ledger app is not required for continued use of Ledger hardware wallet devices with Daedalus.
Improved features
Fee estimation
The fee estimation process has been optimized and is now even faster than before.
Wallet UTXO distribution
The 'Wallet UTXO distribution screen' now displays a loading spinner instead of a wallet with no UTXOs, while a wallet is being loaded.