How to pair Ledger wallets with Daedalus
Ledger pre-requisites
Pairing your Ledger hardware wallet with Daedalus
In Daedalus, go to 'Add wallet' and click the 'Pair' button.
Connect your device to your computer and follow the on-screen instructions to:
1. Connect your device and unlock it by entering the PIN
2. Launch Cardano ADA app on your Ledger device
3. Export your public key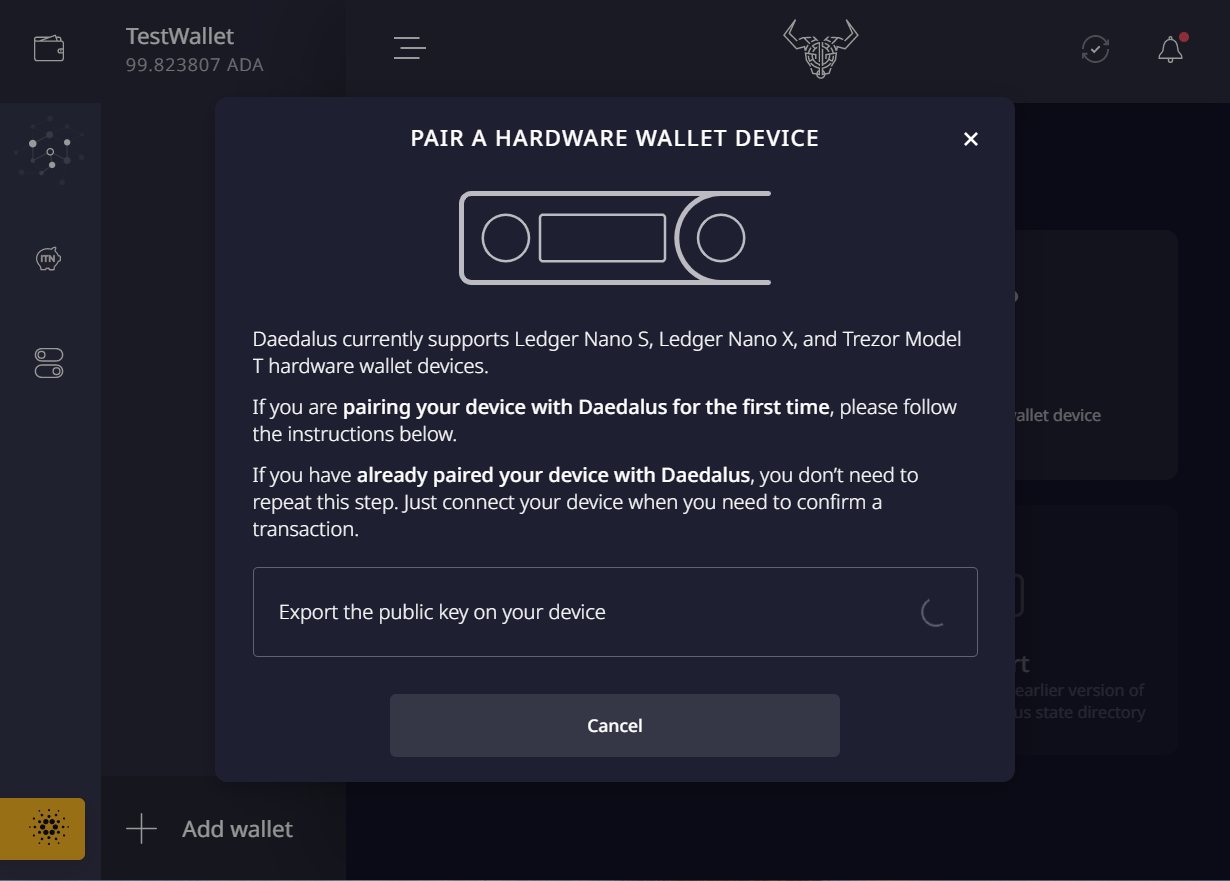 Your Ledger device will show this notification, press two buttons to continue.
Confirm export public key by pressing two buttons.
Your Ledger hardware wallet is successfully paired with Daedalus and the wallet restoration will start.
Once your Ledger wallet is synced with the blockchain, you will be able to make transactions and delegate your Ledger hardware wallet to stake pools.
Troubleshooting pairing issues

You may encounter connection issues when trying to connect your Ledger Nano X or Nano S device. If this occurs, try the solutions in this article.
For feedback or support, please be sure to submit a ticket to the IOHK support team from the Help menu in Daedalus, or by using the submit a request form.