Daedalus 4.0.5 release notes
Release date: 14 April 2021
Daedalus 4.0.5 updates the Catalyst voting registration feature to address the new Fund4 schedule, and also resolves some minor issues.
Improved features
Catalyst voting registration
The Catalyst voting registration screen now shows that Fund4 is currently in preparation (the original schedule changed), and that voting registration is not available yet.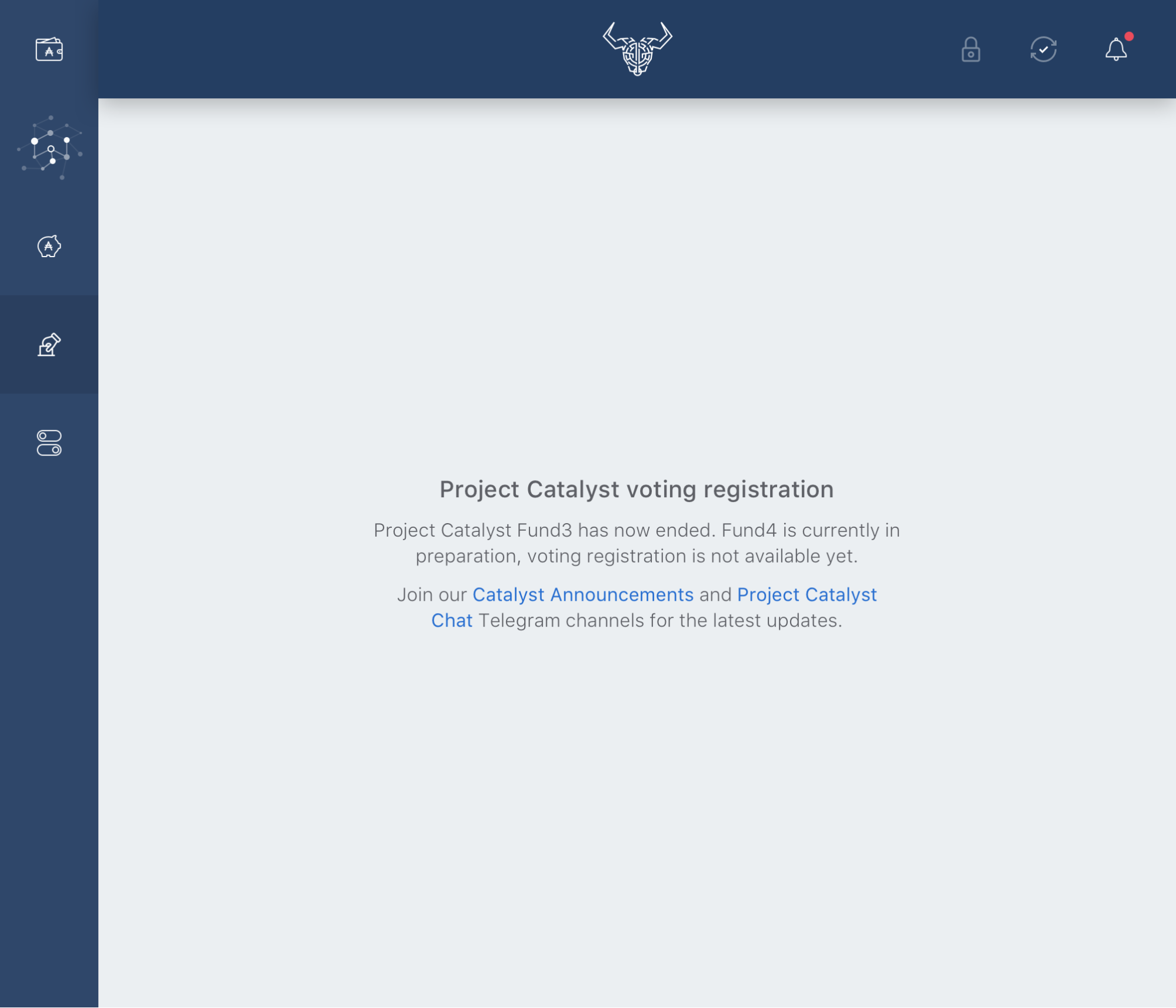 Fixed issues
Sending funds
A rare issue sometimes occurred when sending funds, whereby quickly adding multiple native tokens to the list of assets to be sent resulted in an error message. The cause of this was identified and resolved.
Connection to the network
The tolerance for clock synchronization of your local computer with the global internet time has been reduced from 15 to 4.5 seconds to minimize network connectivity issues.
Exporting earned rewards to a CSV file
The button for exporting earned rewards now remains visible and usable at the top of the screen, even while scrolling down.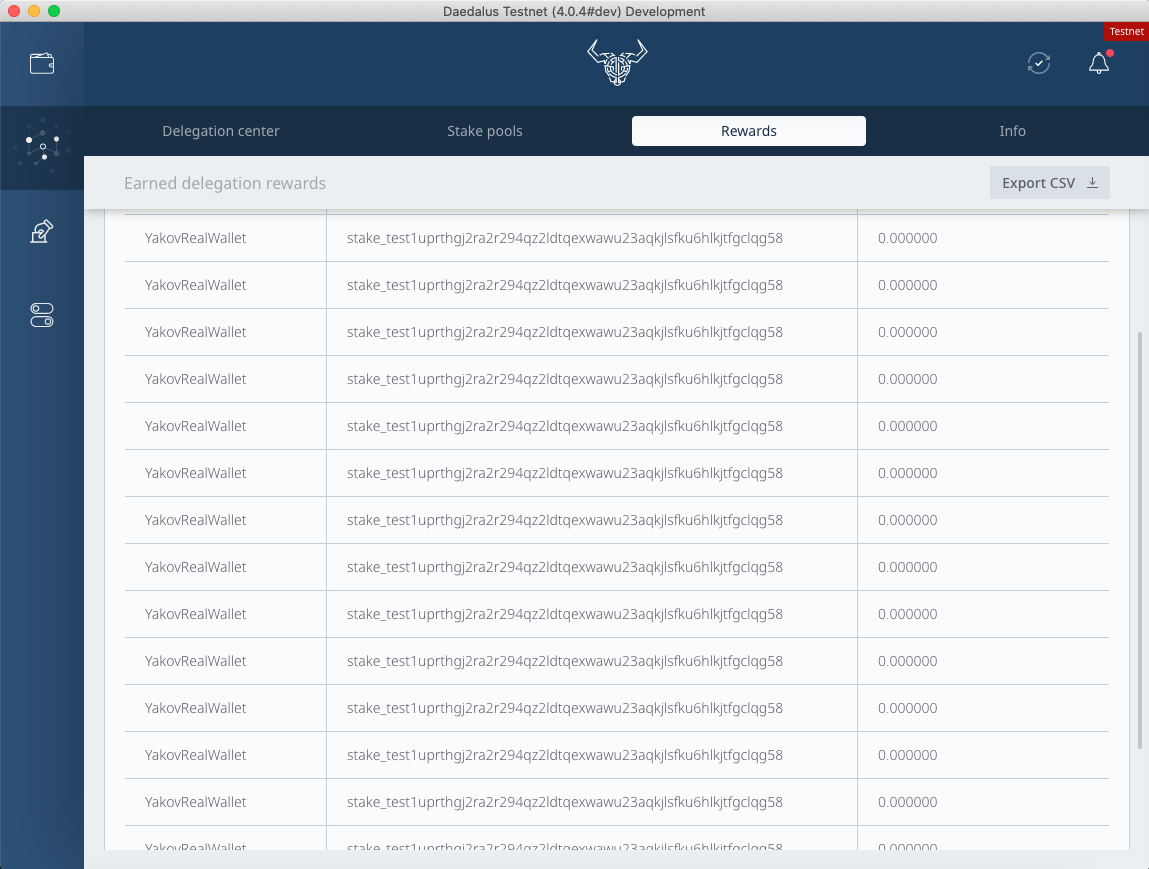 Transaction metadata display
Transaction metadata now displays empty values as `""`, instead of `null`, which makes empty values easier to understand.
Stake pool rendering
A stake pool tile rendering issue introduced in the most recent release made some stake pools disappear off the screen on certain windows sizes. This issue is now resolved.