You can verify that you have the recovery phrase of your wallet using the built-in tool in Daedalus.
1.At the top right, Click the More tab, and select Settings
2. Click Verify wallet recovery phrase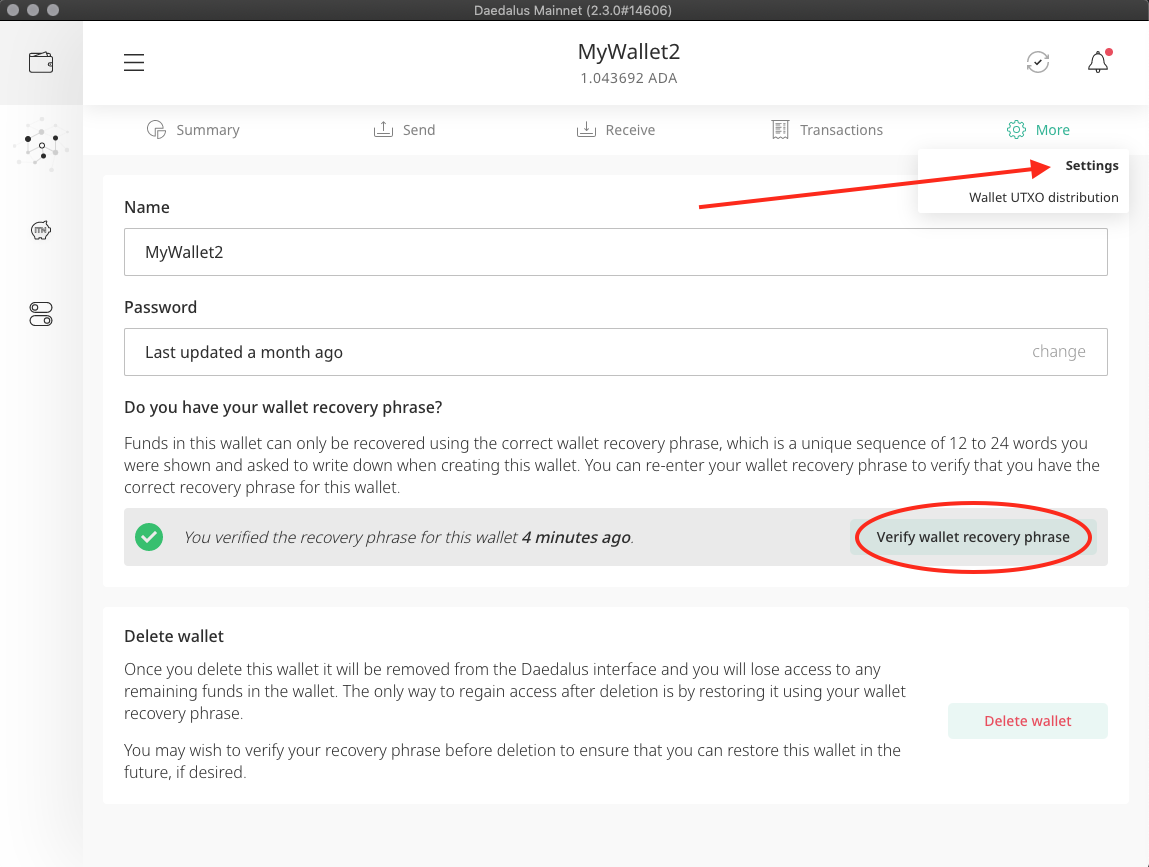 3. Make sure that no one is watching at your screen, tick the check box and click Continue.
4. Enter your recovery phrase and click Verify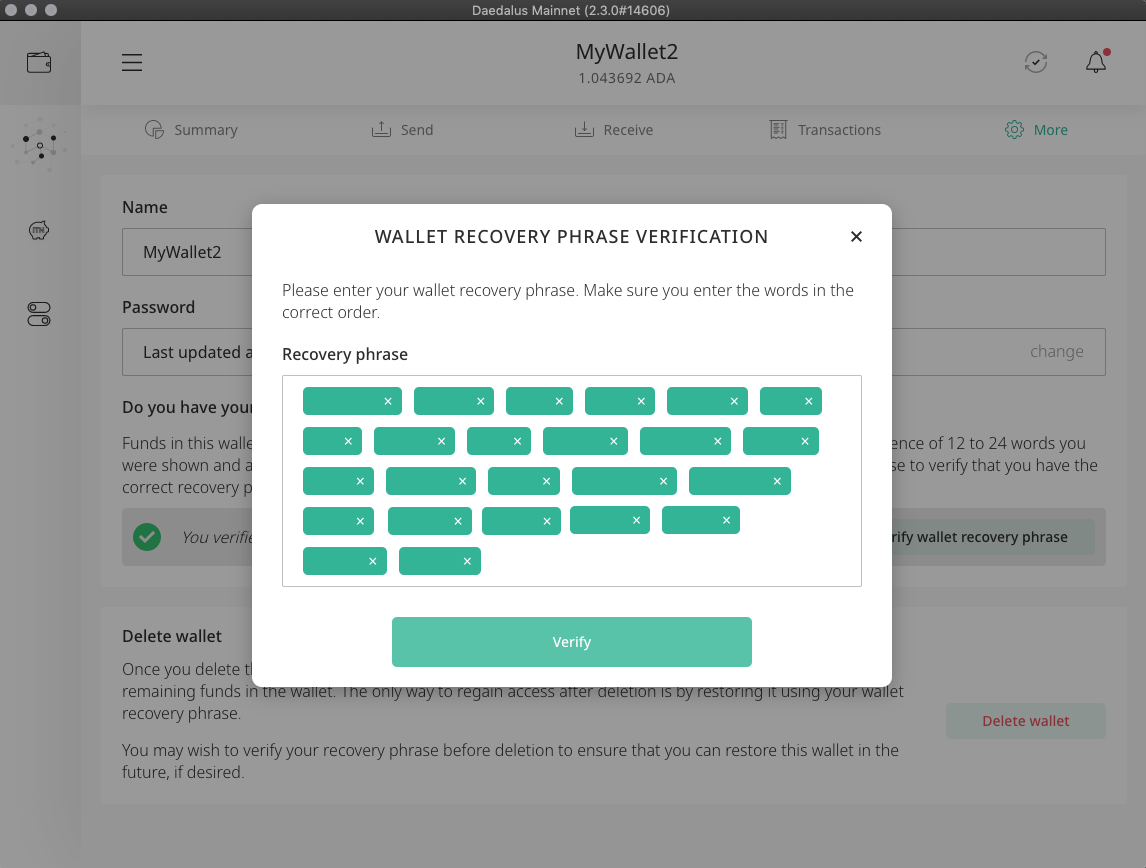 5. If your recovery phrase is correct for the wallet you are verifying you will se a message like this:
6. The green checkmark shows the time that has passed since the last time that you verified your recovery phrase